Editing Video Details using Quick Edit
In this topic you will learn how to edit video details using Quick Edit.
The Quick Edit feature provides a convenient way to edit videos details for one or more videos. Start by selecting one or more videos.
Card view
To select videos, hover over a video and click the checkbox.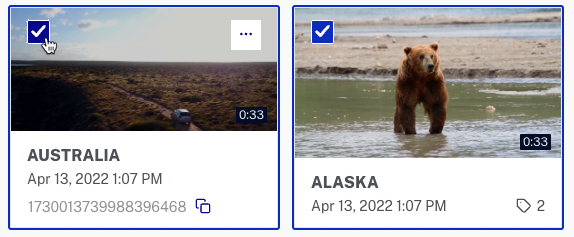 List view
To select videos, click the checkbox associated with the video.

When one or more videos is selected, the action bar will appear at the bottom of the page.

Click the action menu in the action bar and click Quick Edit to open the Quick Edit panel.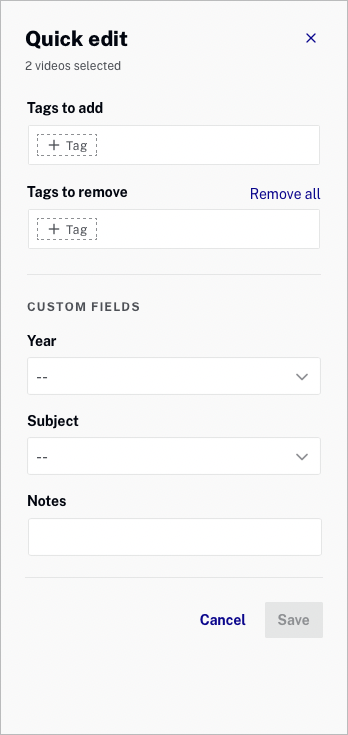 The Quick Edit panel will display a subset of the video details depending on how many videos are selected.
Single video selected
Title
Reference ID
Description
Tags
Related Link URL
Related Link Text
Custom Fields
Multiple videos selected
Tags to add
Tags to remove
Custom Fields
Use the Quick Edit panel to assign values. When done, click Save to save the changes or Cancel to close the panel.